What material do I choose for my armor be made from?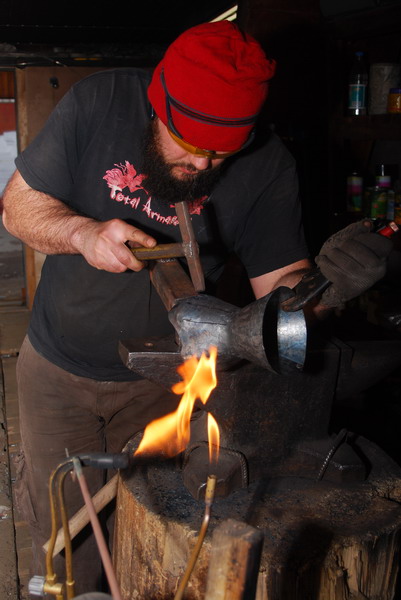 The modern full contact sword fighting, whether by IMCF, HMB or SCA rules, is different from medieval tournaments or stunt performances of popular movies. This aspect is of fundamental for understanding what equipment you need. The use of improperly chosen armor, or insufficient attention to material selection can lead to injuries.
In the Middle Ages, the main requirement for armor was to stay alive, or at least not to get seriously injured. Today the question of safety remains actual: every fighter wants to go home after buhurt tournament, not to the hospital. Armor and helmets manufactured by Forge of Svan are distinguished by their high level of reliability and quality. For almost 15 years of experience, we have learned a lot about the art of blacksmithing. We use all our skills in craftsmanship. So that you can be sure that you'll be safe in our armor during the buhurt and duel tournament.
We use 4 types of material. Mild steel, spring steel, stainless steel, titanium. All these materials are different, so now we will find out the point of what their specialties are.
Medieval blacksmiths worked only with steel. Often it was of a very poor quality. Most of armors preserved in the museums are made of steel 0.8-1.5 mm thick. Sometimes you can find examples made from steel up to 4 mm thick, but as a rule these are heavy tournament helmets such as frog-mouth helmet. Resilience of steel can be determined by the percentage of carbon in it. The more carbon it contains, the more elastic is steel with high yield strength. Such steel can be hardened. Mild steel has a low carbon content, 0.14% to 0.22%. Such steel can't be tempered or hardened. It deforms plastically. Rockwell hardness is about 12 HRC. Armor and helmets made from mild steel are can be deformed even with hits of light weapons. This steel is getting rusted after contact with humidity or water. It's evident that your sport equipment made from mild steel should be keep save from rain. To make a short conclusion: armor made from mild steel does not hold up well hits and is easily rusted. But thanks to its low price it's a good start for any beginner coming into this sport.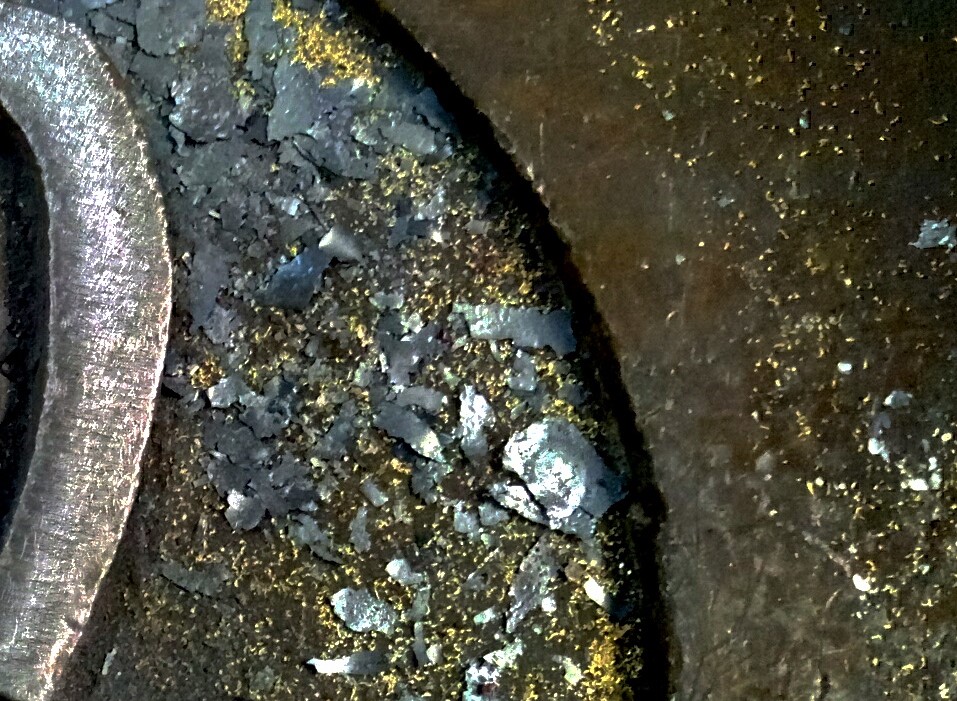 Spring steel has a high level of carbon in its composition. This allows heat treatment and tempering of completed armor. The spring steel we use to make helmets and armor is marked 30HGSA. Number 30 displays that there is 3% of carbon in steel. Such steel belongs to the class of medium-alloy steels. We make tempering of this steel at a temperature of 830 degrees celsius, this allows us to raise the hardness to 32-38 HRC by Rockwell grade. Thanks to this process completed armor acquires special qualities. Such armor and helmets are more difficult to deform, they have a much better resistance against impacts. It means that you'll rarely need to planish your armor. Tempered spring steel same as mild steel is also easily corroded. It's self-evident that tempered steel armor is not recommended to leave in the rain. Due to the higher elasticity of spring steel we can use steel sheets with a smaller thickness to make the finished armor and helmets much lighter. For example, medium size Corazzina made from 1.5 mm thick mild steel has weight approximately 8.5 kg. Same size Corazzina but made from 1.0mm tempered steel has weight up to 7 kg.
Stainless steel is primarily characterized by its rust resistance. Stainless steel armor and helmets don't get corrosed after contact with humidity, no matter if it's sweat or water. Stainless steel contains up to 0.20% of carbon. Thanks to this hardness can reach 25 HRC by Rockwell scale. You can choose medieval armor or helmet be made from thinner stainless steel and get equipment that has less weight. The comparing of weight is similar to example with two Corazzinas from paragraph above.
Numbers are exactly the same.
And finally, we are getting closer to space material called titanium. Titanium armor and helmets are similar in hardness to hardened spring steel. It has approximately 35-40 HRC by Rockwell. But the most important thing is that titanium is 40% lighter than any steel. This quality gives titanium oblivious advantage in comparing with tempered steel. Both materials have very similar grade of elasticity however tempered steel is much heavier.
We use titanium marked VT-1 and OT-4. They are different in elasticity. According to technology of using, wherever it possible, we use more hard titanium OT-4. And where we have to pull the material more, such as knee protection, we have to use a softer VT-1 because OT-4 will rupture.
It's evident that for manufacturing of armor specific technical instruments and equipment are required. A welding machine for example. When making a titanium armor you'll need a special one. There's particular welding machine that can run within the inert gas called argon. Only by using this technology two pieces of titanium can be welded in one. This work requires high skills and we are proud to have a technical expert in our team who knows how to use such welding machine to create a titanium armor masterpieces.
Great bonus of titanium armor is it's rust-resistance. Water or sweat – you can forget about corrosion. It's one more point to make your choice for titanium armor. This material is light, durable, spring, non-rusting. Medieval blacksmiths didn't know about titanium, but if suppose they would knew it – the choice would have been obvious.
Think about your health and comfort. With titanium armor you take care of your spine by loading less weight on it. In Forge of Svan workshop we have enough technical base to provide you with the best titanium armor and helmets.
Whatever you choose: mild steel, tempered spring steel, stainless steel or titanium – we would be glad to make your armor for you. So you could really enjoy this epic sport called medieval combat.