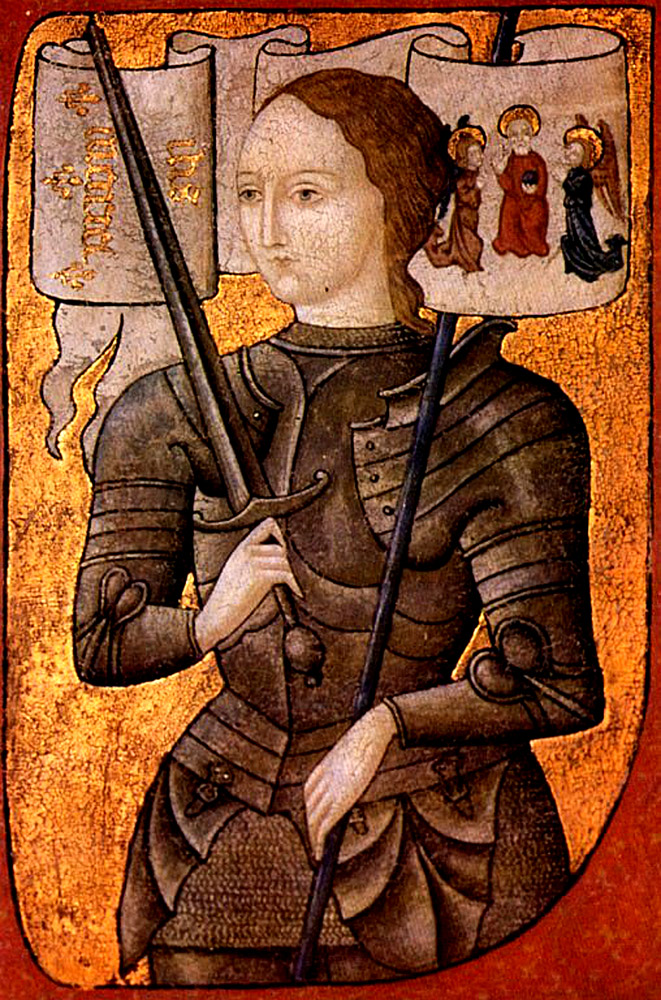 History
Does women's armor is different from those which men are commonly using? That question we often get from our customers. And does the terminology "female armor" exist at all?
Ask Google with words "women in armor" and immediately you get images with boob steel plates or fantasy cuirass, "bikini armor" and other kind of trash like that. Rarely you may find photo or image of girl wearing historically accurate armours. The reason is mostly because of the mass culture of web gaming where armor represents modern stereotypes of attractiveness. But it has nothing to deal with history.
As far as we can find historical sources (images, manuscripts, statues, miniatures, etc.) showing woman in armor – there's no difference, it's always the same armor that men dressed in.
Today. Sport: medieval combat
Concerning the nowadays medieval combat. Since this sport is growing up – more and more numbers of newbies would like to get into it. And today the female fighters are not an exception. Ladies have got their opportunity to participate as a team in group buhurt battles first in 3vs3 and then 5vs5 under HMB reglementations. Many efforts have been made for it. So now plenty of new female teams train hard to get the chance in World Championship.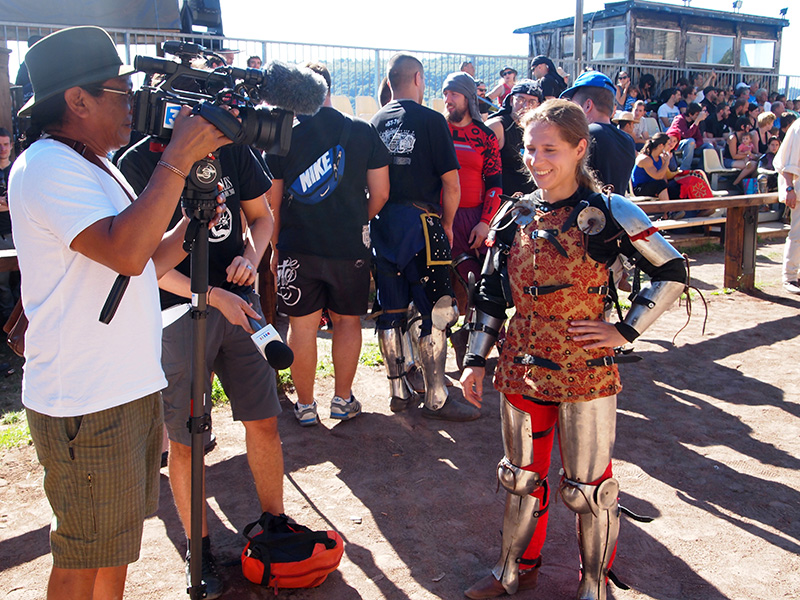 Armor for women
Answering the question about women's medieval armor we may say that there's no difference, armor is an armor. Same HMB or IMCF equipment can be used by men and women. The size of the armor – yes, it's an argument, but shape of armor is universal for both sex.There's no "for him" and "for her". In one word: armors are unisex.
Just look at any torso protection: Corazzina, Steel breastplate, Cuirass – all of them have a chest part constructed to fit the different circumferences. It may look strange for us now but in medieval times men's clothes underlined the waist. Same thing for the armours: looking at gothic full set of armor or late maximilian armor we may take in consideration a tiny waist in all of them. Nowadays the shape and lines of Milanese cuirass of XV century with tassets associate rather with the female bodybuilt than the male.
It stands to reason that helmets, arms and legs protection don't require explanations why they suit to guys and girls. As it was mentioned before the size plays a key role in any equipment armor set.
In Forge of Svan workshop we offer different colors of covering shell for all brigandine type armor. If you would like you can go plain black. Or add a color accent by choosing wine red or elegant green.
Some of our models of steel arms and legs protection are more anatomically shaped then other. Take a look at Italian Arm Armor . It has tulip-shaped brassards. Or for example: Anatomical Cuisses with Knees  which have a tidy design and underline athletic bodybuilt.
So…
Choose whatever you like. Remember about historical time frames of equipment armor if you are going to use it for the full contact medieval combat reglamented by HMB or IMCF. At our webshop you can choose option of standard size. Each item has detailed size description so you can see which measures fits chosen size. Also we offer the option of custom sized armor and quilted stuff. In this case please take measurements carefully using our measuring scheme . If you still have questions concerning armor or measuring – don't hesitate to contact us. Our team is ready to help you to select exactly yours equipment armor that would serve you for years.