Corazzina type-2 multicolor
Corazzina type-2 multicolor
Corazzina type-2 multicolor
ID: 12103
---
Brigandine was naturally developed from the early coat of plates: reinforced surcoat of the XIII century. One of the rare examples can be seen on the statue of St. Maurice in Magdeburg Cathedral, dated 1240 year. St. Maurice is depicted dressed in chainmail and a surcoat. There are two rows of rivets on the body part. We can assume that the steel plates were riveted from the inside of the fabric surcoat. They covered chest till the throat. It's evident because the same row of rivets is visible on the shoulder line.
Corazzina type-2 can be made in custom 1/2 or 1/4 color design. You can choose between leather or wool shell covering. Available colors can be chosen in options.
You can use our drawings scheme for the color design 1/2 (half) or 1/4 (quarter). The parts of Corazzina are marked with "color A" and "color B". Choose the type of colors arrangement. Then choose preferred colors.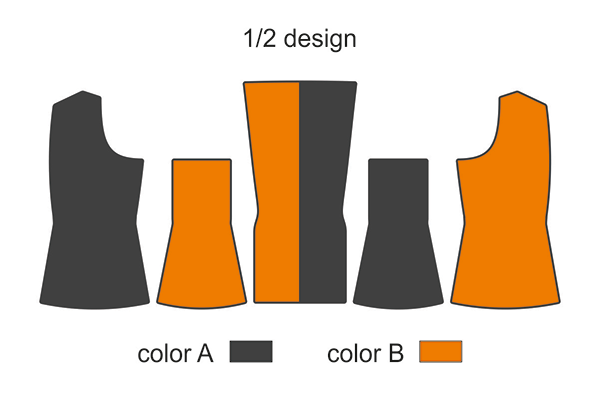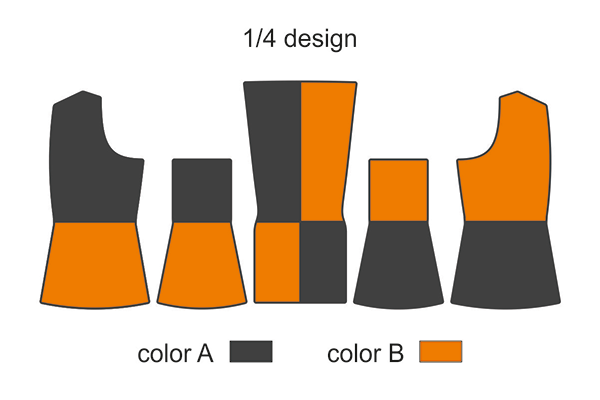 Please notice, that measurements should be with padding/gambeson.
---
History list