Corazzina type-3 multicolor
Corazzina type-3 multicolor
Corazzina type-3 multicolor
ID: 12104
---
Word "Brigandine" firstly appeared in Italy in the second part of the XIV century. For example, in the archive of Francesco Datini from Prato, there's a description of the 1367 year with notes about "Corazzine Brigandine". Corazzina here described in a different way. In medieval England the word "Brigandine" for the first time was noted in description of armors belonging to Thomas of Woodstock Duke of Gloucester, made in 1397.
Corazzina type-3 can be crafted by custom 1/2 or 1/4 color design. You can choose wool or suede leather shell covering. See options below to choose the preferred colors.
You can use our drawing scheme for the color design 1/2 (half) or 1/4 (quarter). The parts of Corazzina type-3 are marked with "color A" and "color B". Choose the type of colors arrangement. Then choose preferred colors.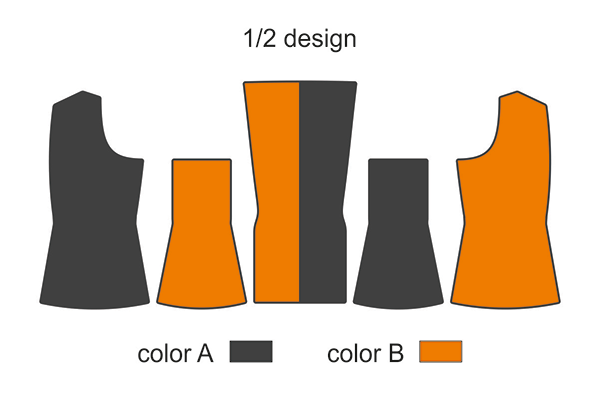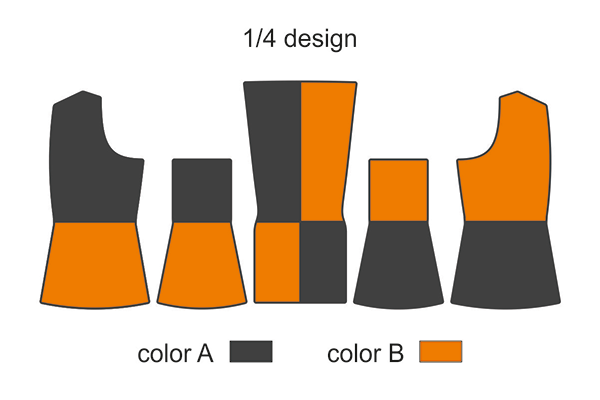 Please notice, that measurements should be with padding/gambeson.
---
History list